James Davies Won the Main Draw for the: JCW Mini
Congratulations
James Davies
Congratulations to James Davies who won our Meth Injected JCW Mini on Friday Night!!
James already owns a Mini Cooper S, so we have found the right person to step up to our flame throwing, meth injected JCW Mini!!
Again a low ticket holder has won, he had 4 tickets in total and was in complete shock when we contacted him on the live draw! We guaranteed this car and actually had about 800 tickets left but we were true to our word and gave the car away regardless!!
James picked up his car on Wednesday and couldn't believe he'd won, he didn't even refer to the Mini as his car until we corrected him! James is a teacher and is going to be popping and banging on his way into work from now on!! Haha
Wish you the best and good luck in any future comps!!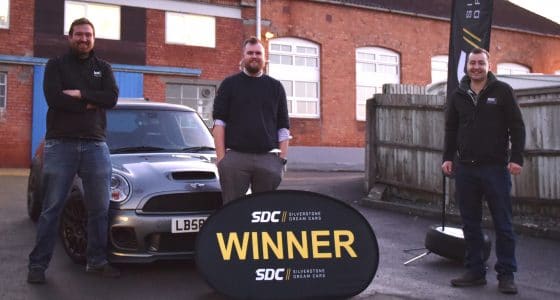 What James had to say
I've entered quite a few comps in the past and you never think its going to be you!! Thanks SDC!!